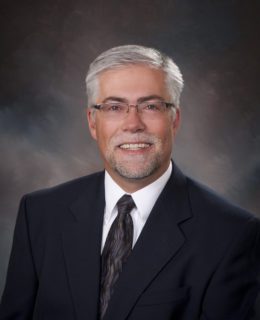 Alan Aldrich
Interim Co-CEO, Chief Financial Officer
Alan Aldrich is a native of Lewistown and graduated from Fergus High School in 1974. After receiving a degree in Accounting and Business Management in Billings, he began his career in Billings, working for Polar Industries, a 6 state LP Gas and fertilizer distribution company.
He returned to Lewistown and joined Central Montana Medical Center in 1978 and has accumulated 40 years of healthcare finance experience. He held various positions at CMMC thru out the years and was promoted to the Chief Financial Officer for CMMC in 1998, a position he currently holds.
Other community activities that he has been involved with have included 5 years on the Lewistown Area Chamber of Commerce Board of Directors, 9 years on the Fergus Federal Credit Union Board of Directors including 7 years as Chairman of the Board, 12 years on the First Bank of Montana Board of Directors and is currently still serving in this capacity and several years as a member of the Basin State Bank advisory board. He has also been involved in the past with the Lewistown Revitalization Committee and the Destination Lewistown web site committee.
Alan and his wife Christie have four children and 8 grandchildren.