PatientConnect Medical Record Portal Registration Instructions
To register online, you will need your Medical Record Number (MRN). You can find your Medical Record Number in several locations:
On any medical record you may have
On a recent billing statement (see image below)
If you need your Medical Record Number, call 535-7711 and ask for Health Information Management.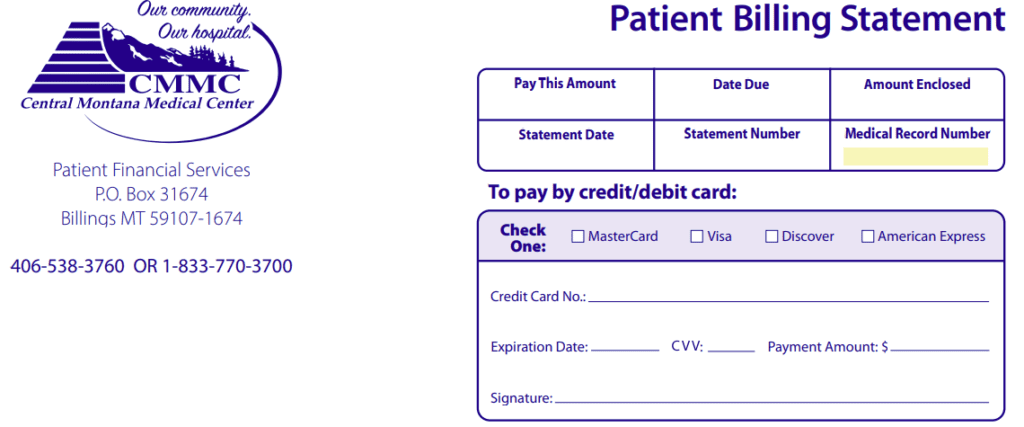 You can also register for the PatientConnect Medical Record Portal at any of the following locations:
All Registration areas
Hospital – Admissions Desks
Hospital – Health Information Management (Medical Records) department
Requirements to register at a location:
Must be age 18 or older
Bring a valid photo ID
Must be present to register. For protection of your privacy, phone or online registration is not available.
If you have any questions about PatientConnect, call toll free 877-621-8014. You will also find more information at Frequently Asked Questions.