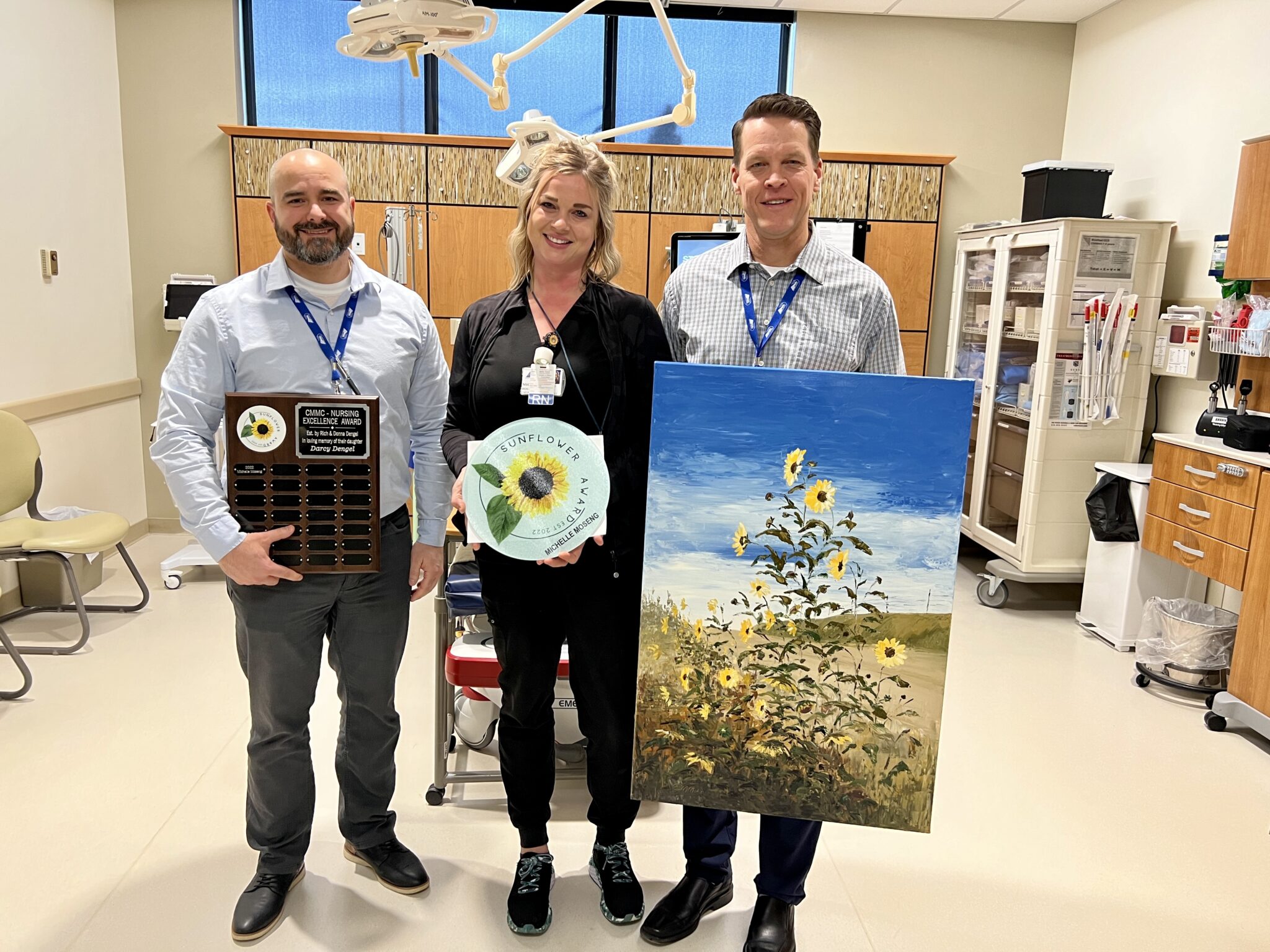 Central Montana Medical Center Nursing Excellence Award
The Sunflower Award
This award is peer or patient nominated in respects of a nurse, medical assistant/technician or CNA who exemplifies the kind of clinician that our patients, their families, and our community appreciate.  Nominations are taken to a blind voting nurse-based committee to determine the winner.
Winners receive a cutting board, certificate, sunflower pin, cinnamon rolls to share with teamates, as well as a box of gummy bears to share with patients.  The award was made possible through the recommendation and vision of CMMC nurse Jamie Sweeny in conjunction with Foundation donors and CMMC supporters Rich and Donna Dengel.  Rich and Donna have chosen to support this program in memory of their daughter Darcy Dengel, RN, who lost her life in a medflight accident in 2007.  Darcy loved cinnamon rolls and was known to always have a pack of gummy candies in her pocket to share with a patient, young and old.
Nomination forms are in various locations throughout the building of CMMC.  All persons are eligible to nominate a worthy person and instructions are on the sheet on how to submit.