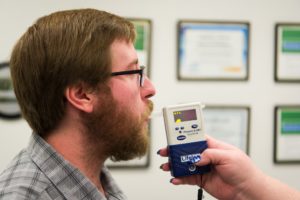 CMMC OCCUPATIONAL HEALTH SERVICE
We understand that maintaining a healthy workforce is key. We provide a complete package of services for individual business that can be tailored to your specific needs. Our programs are designed to be affordable for all employees.
We offer multiple services to assist you and your business success.
Drug and Alcohol Testing
Pre-Employment (DOT & non-DOT)
Post-Accident (DOT & non-DOT)
Quick test urine drug screens; 5,12 panel
Breath alcohol testing (DOT and non-DOT)
Mobile drug and alcohol testing
Rehabilitation Services
Physical Therapy
Work Hardening
Ergonomic assessment
Stretch and flex training
Function capacity exams
Kraus Weber muscular strength
Nutritional Services
Diet Analysis
Cooking Classes
Education – Breakfast 101: Why the first thing you eat every day can affect your overall health
Nutrition after 40 – How your diet should change with each decade
Grocery store tours
Medical Services
CDL Physical – CDL Exam Checklist
Pre-placement exams
Physical exam/history review
Workers compensation
Medical clearance/Quantitative respiratory fit testing
Pulmonary function test
Tuberculosis skin testing
Paternity testing
On-Site Vaccinations Influenza Hepatits B Tetanus, Diptheria, Pertusis (TDaP) Measles, Mumps, Rubella (MMR) Pneumonia Shingles
On-site wellness screenings
Health risk assessments
Vital Signs
Biometrics
Lab testing (CBC, CMP, TSH & Lipids)
Personal fitness programs
Weight management programs
ImPACT testing
Sports Physicals (click here for Sports Physical Form)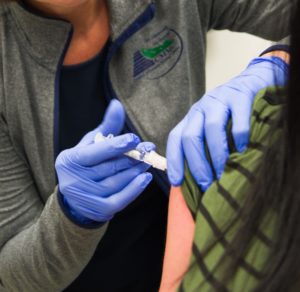 Safety Development
Blood borne pathogen program
Emergency preparedness planning
CPR training
First Aid classes
Health Education
Prevention and care of diabetes
Heart health
Steps to reduce stroke
Building blocks of nutrition
Cholesterol: what the numbers mean
Exercise basics
Ostoporosis – the aging spine
Blood borne pathogens
Stress management
Recognizing depression
Skin care
Vein disorders and sitting disease
Sleep disorders
Body mechanics – back injury prevention
Infection prevention
Health Awareness
Education materials/pamphlets
Monthly health education newsletters
healthy lifestyle calendars
We are not just here to make healthcare manageable, but make it easier. Let us help you succeed in the investment of one of your greatest assets – Your Employees! Call us to see how we can help you.